Tuesday, May 30, 2023 / by Tanesha Boler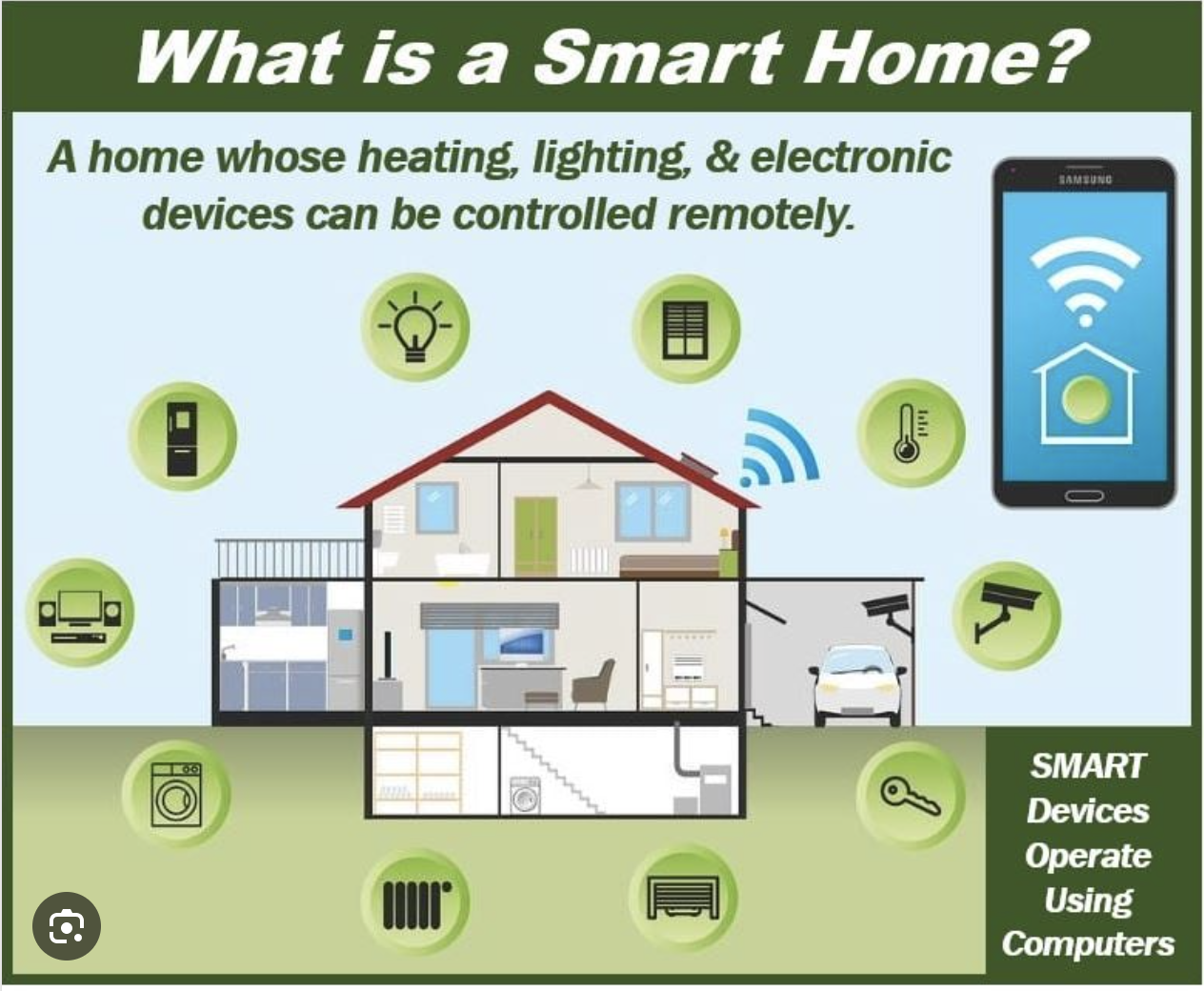 A smart home refers to a residence that incorporates various devices, appliances, and systems connected to a network and equipped with intelligent features, allowing for automation, control, and remote access. These devices, often referred to as smart devices or Internet of Things (IoT) devices, can communicate with each other and be controlled through a central hub or smartphone app.
Smart home technology enables homeowners to manage and monitor various aspects of their living environment, such as lighting, heating, security, entertainment, and more. Through the integration of sensors, Wi-Fi connectivity, and artificial intelligence, smart homes offer increased convenience, energy efficiency, security, and customization.

Here are some common components and features found in smart homes:

1. Smart Lighting:
This includes LED bulbs or fixtures that can be controlled remotely or programmed to adjust brightness, color, or turn on and off based on schedule or motion detection.
2. Smart Thermostats:
These devices learn and adapt to your heating and cooling preferences, allowing you to control temperature settings remotely, set schedules, and optimize energy usage.
3. Home Security Systems:
Smart home security systems include features such as smart locks, door/window sensors, motion detectors, and security cameras that can be monitored and controlled from anywhere. They often provide real-time alerts and video footage.
4. Entertainment Systems:
Smart TVs, speakers, and streaming devices can be integrated into a smart home network, allowing you to control audio and video content through voice commands or mobile apps.
5. Voice Assistants:
Devices like Amazon Echo with Alexa or Google Home with Google Assistant provide voice control for various smart home devices, allowing you to operate them through spoken commands.
6. Smart Appliances:
Appliances such as refrigerators, washing machines, and ovens can be equipped with smart features, enabling remote control, scheduling, and energy monitoring.
7. Automated Window Coverings:
Smart blinds or shades can be programmed to open and close based on time of day or triggered by light sensors, enhancing privacy and energy efficiency.
8. Water and Energy Management:

Smart home systems can include water leak detectors, smart irrigation controllers, and energy monitoring devices to help conserve resources and provide insights into consumption patterns.
The concept of a smart home continues to evolve, with new devices and technologies being introduced regularly. The goal is to simplify and enhance everyday living by seamlessly connecting various aspects of the home and making them more responsive, efficient, and personalized to the homeowner's needs.