Tuesday, May 23, 2023 / by Tanesha Boler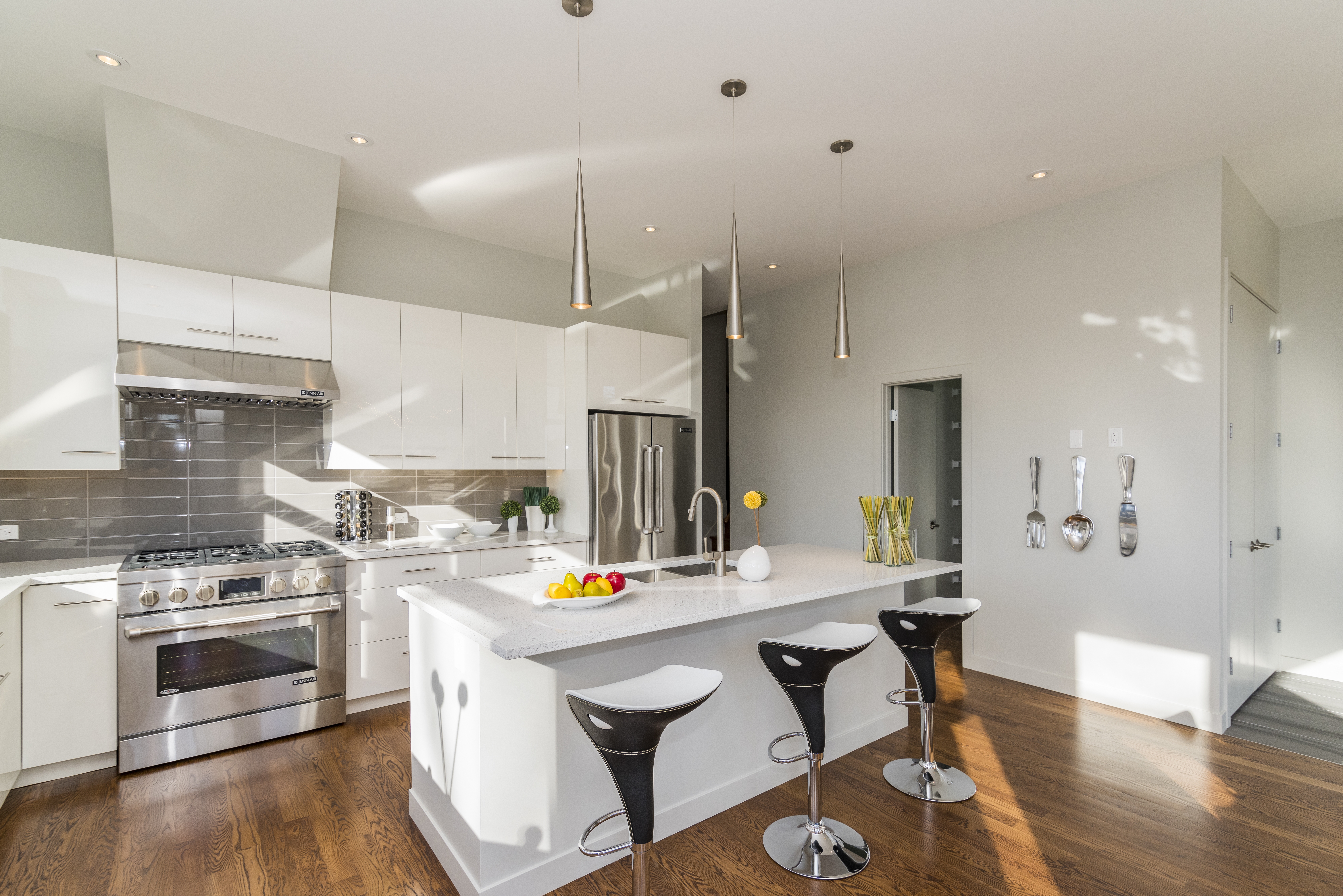 Rather than tearing straight into the task, fix your favorite beverage, take a breath, and think about how you and your family use the kitchen. What is the most frequently used spot in the kitchen? Does it cause a traffic jam when others are around? Are there problem areas that bother you regularly?
Gathering your thoughts will make the organization more efficient, especially if you don't have time to revamp the entire kitchen at once. Think of the process in zones—kitchen cleaning and cleaning supplies, food storage (pantry and refrigerator), meal preparation and cooking equipment, serving pieces (dishes, glasses, cutlery), and whatever else applies for you. Keeping similar items together and as close as possible to where they are used will save you steps and time. For example, pots, pans, and cooking utensils belong near the stove.

Once you've thought about the different ways you use your kitchen, you'll have a better idea about whether you need to purchase any new storage or organizing supplies and how to make your kitchen more functional. Now you're ready to tackle the entire kitchen—or, at least, one zone at a time.


Sort, Toss, Recycle, and Donate

· Declutter: Start by decluttering your kitchen and getting rid of any items you no longer use or need. Donate or discard items that are broken, expired, or duplicates. This step creates a clean slate and makes it easier to organize what's left.
· Categorize Items: Group similar items together based on their function or usage. For example, store pots and pans together, keep baking supplies in one area, and group spices and seasonings in a designated spot. This categorization helps you find items quickly and keeps everything organized.
· Utilize Storage Solutions: Invest in storage solutions that maximize your available space. Use drawer dividers for utensils, stackable containers for dry goods, and clear bins or baskets for organizing smaller items. Make use of vertical space by adding shelves or installing hanging racks for pots, pans, and kitchen utensils.
· Efficient Cabinet and Pantry Organization: Arrange your cabinets and pantry to maximize space and accessibility. Keep frequently used items at eye level or within easy reach. Utilize shelf organizers, pull-out baskets, or lazy Susan's to maximize cabinet and pantry space and prevent items from getting lost or hidden.
· Labeling: Label containers, jars, and shelves to help identify and locate items easily. Use clear labels or chalkboard labels for a clean and organized look. Labeling also helps maintain order when putting items back after use.
· Maintain a Clean Countertop: Keep your countertops clutter-free by storing only essential items that you use daily. Store small appliances in cabinets when not in use to free up counter space. Regularly wipe down and clean countertops to maintain a tidy appearance.
· Regular Maintenance: Establish a routine to maintain the organization of your kitchen. Dedicate a few minutes each day to tidy up, put things back in their designated places, and wipe down surfaces. Regular maintenance prevents clutter from accumulating and keeps your kitchen organized in the long run.
Remember, the key to successful kitchen organization is finding systems that work for you and your specific needs. Tailor the organization methods to your kitchen layout and preferences. By implementing these tips, you can create a more functional and visually appealing kitchen space that makes meal preparation and cooking a breeze while keeping it tidy and organized.
---